Eyelashes extensions are the most popular eyelashes in beauty salons. Eyelash artists can design eyelashes styles according to customer's needs. Such as, classic lashes, hybrid lashes, volume lashes, Russian lashes, volume lashes, mega volume lashes, etc. Different styles have different eyelash maps.
As a semi-permanent fiber that connects to your natural eyelashes fringe, eyelash extensions can make your eyes look longer, fuller, and darker.
Custom Private Label Lash Extensions Super Soft Individual Eyelash Extension
Material: top quality synthetic mink
Color: matte black
Curl: C, D, L, M, CC, DD
Length: 5mm-20mm, mix
Thickness: 0.03, 0.05, 0.07, 0.10, 0.12, 0.15, 0.20
Private Label: print your own on the tray
Rows: 12 rows, 16 rows
Description
As a professional one-stop eyelash extension vendor, we can custom eyelash tray as you need. Please tell us your requirements, such as length, curl, thickness, color, logo, box and other requirements.
For example, you can contact us in this way:
Faux mink
triple heated for best curl retention
matte black finish
0.03 and 0.05 CC & D Curl
Single trays length's 10mm-19mm
Clear box
Custom tray
Different log
Personalized
Quantity
And, you can send us photos to confirm details. We can print Curl and Thickness details on cards, which will be a little higher. The Moq is 1 tray. However, if you can tell us how many pcs you plan to order, we can give you a factory price. If you have special requirements for Logo, please also let us know. For example: Logo's background color, font, etc.
Wholesale 0.05 C 12MM Eyelash Extension with Factory Price
Place of Origin: Shandong, China
Brand Name: Your Own Brand
Material: PBT/MINK/SILK
Type: Hand Made
Style: Natural Looking Individual Eyelash Extension
Curl: J/B/C/D/CC/DD/L/L+
Thickness: 0.03mm, 0.05mm, 0.07MM, 0.10mm, 0.12mm, 0.15mm, 0.20mm, 0.25mm, 0.18mm
Package: Customized Package Accepted
Description
Eyelash extension are 100% handmade with Korean PBT fiber by experienced workers. It can be easily removed from the transfer belt.
All eyelash extension are using the most advanced manufacturing process, with longer stereotypes time, to create a more lasting makeup effect for you.
Mia Lashes eyelash extension are extremely soft, natural with high gloss to create a perfectly attractive look that like your own lashes.
The curl can last for a long time, no deformation.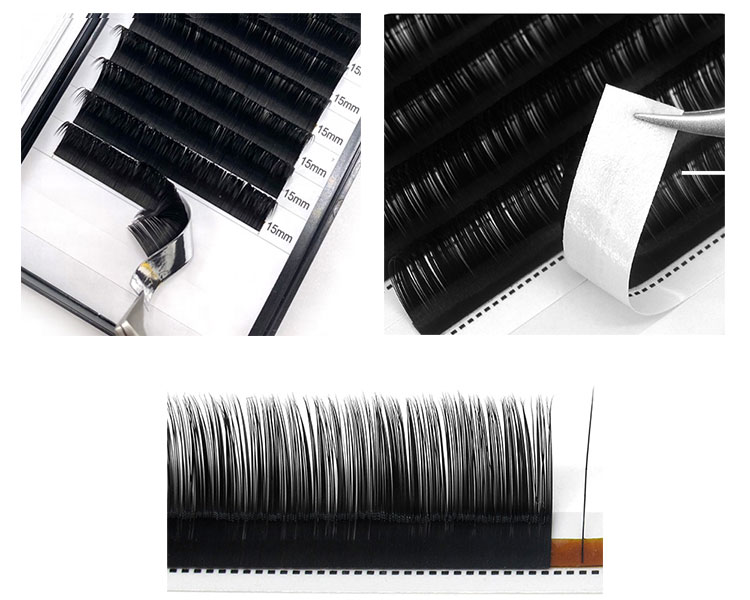 Wholesale 0.05C Easy Fan 12MM Eyelash Extension
Material: Faux mink
Color: Natural Black
Curl: J B C D
Thickness: 0.05 0.07 0.10 0.12 0.15 0.20 0.25
Length: 8-15MM
Custom Length: 8-25MM
Feature: Softer and natural
Package: Cardboard boxes with plastic insert tray for lashes or custom package
Service: OEM,ODM, Private Logo, Custom packaging
Description
Mia Lashes eyelash extensions, all of our lashes are handmade, ensuring quality and consistency. We use the best silk material to make sure that our lashes are soft, lush, and flexible. Easy to remove, no residue, stable curl, grafting easily eyelash extensions salon perfect use.
1: Does mix order acceptable?
Yes, you can decide which styles or length or size that you want to order.
2. Are you a manufacturer? Do you accept OEM order?
Yes, we are professional manufacturer and we accept OEM order.
3. Can we order a sample before place the order?
Sure, We can provide samples, you only need to pay a little shipping fee.
Wholesale Private Label 0.15C Flat Mix Length Eyelash Extension
Material: Korean PBT Fiber
Type: Hand Made
Feature: soft, lightweight and comfort curl lasting
Thickness: 0.03mm/0.05mm/0.07mm/0.1mm/0.12mm/0.15mm/0.2mm/0.25mm
Curl: J curl,B curl,C curl, D curl, DD curl
Length: 8-15mm available
Package: Customized Package Accepted
Mia Lashes is the manufacturer and supplier of high-quality eyelashes products. we aim to manufacture the best quality products and offer the best private label OEM & ODM service. Our designers can design the style according to customers' needs and different fashion trends.
We are sincerely looking forward to developing long-term friendly and cooperative business relationships with friends all over the world.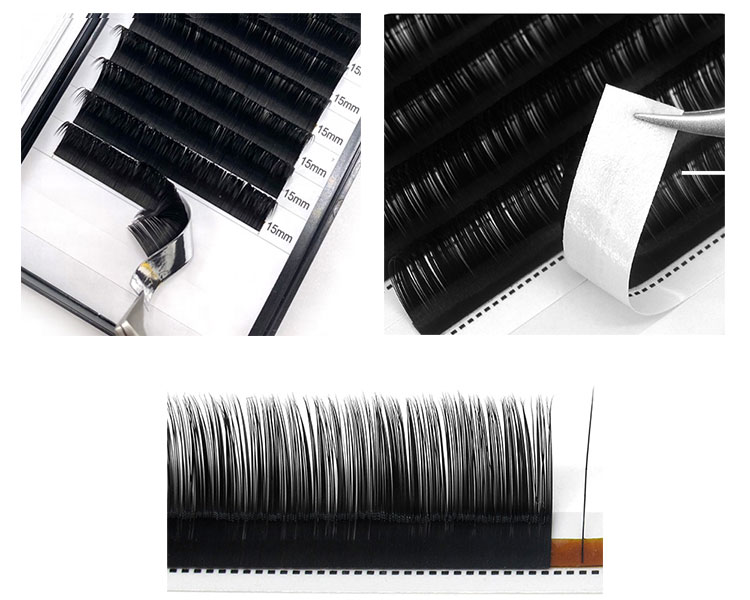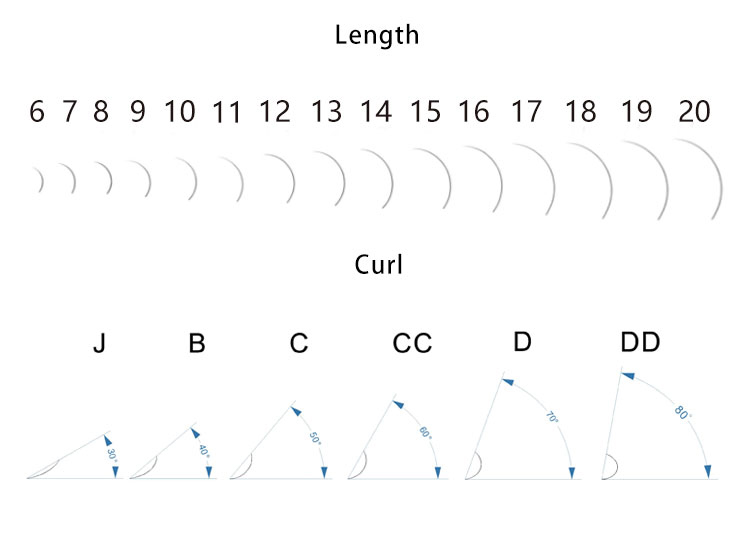 Wholesale Private Label Blooming Eyelash Extensions
Name: Blooming Eyelash Extensions
Material: PBT/Faux Mink
Thickness: 0.03 0.04 0.05 0.06 0.07 0.08
Length: 7-17mm
Curl: J/B/C/CC/D/DD
Payment: TT/Western Union/ Paypal
Description
One second blossom: If you want to open a few lashes, you just need to grab a few lashes. Any flowering, and novices can operate, the root of the eyelashes will not separate.
Introducing a new non-adhesive tape to ensure that there is no glue on the eyelashes after separation from the tape.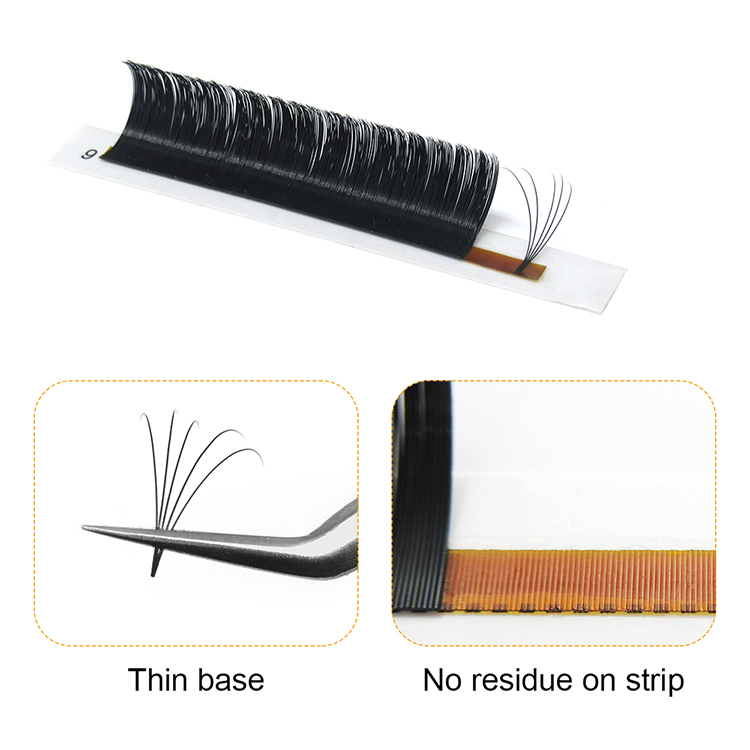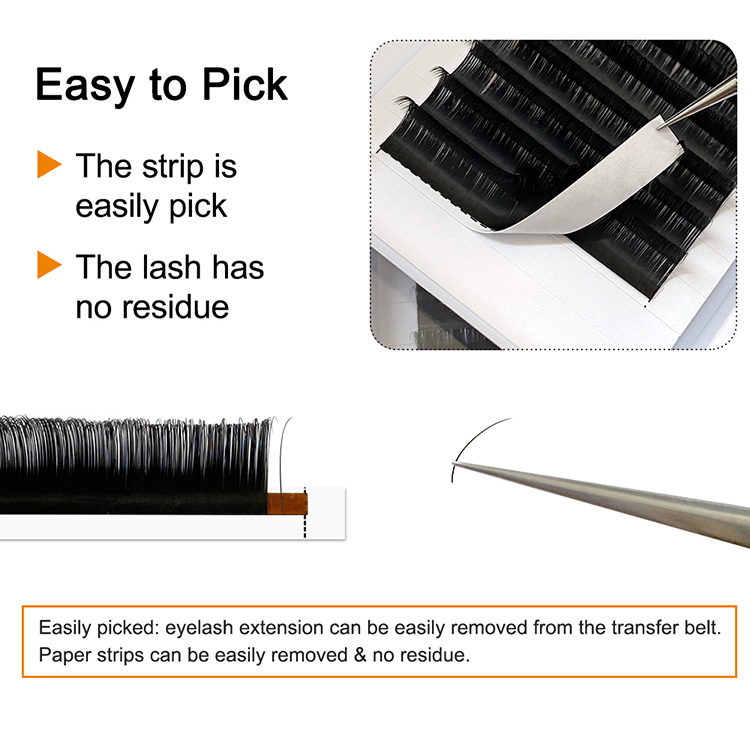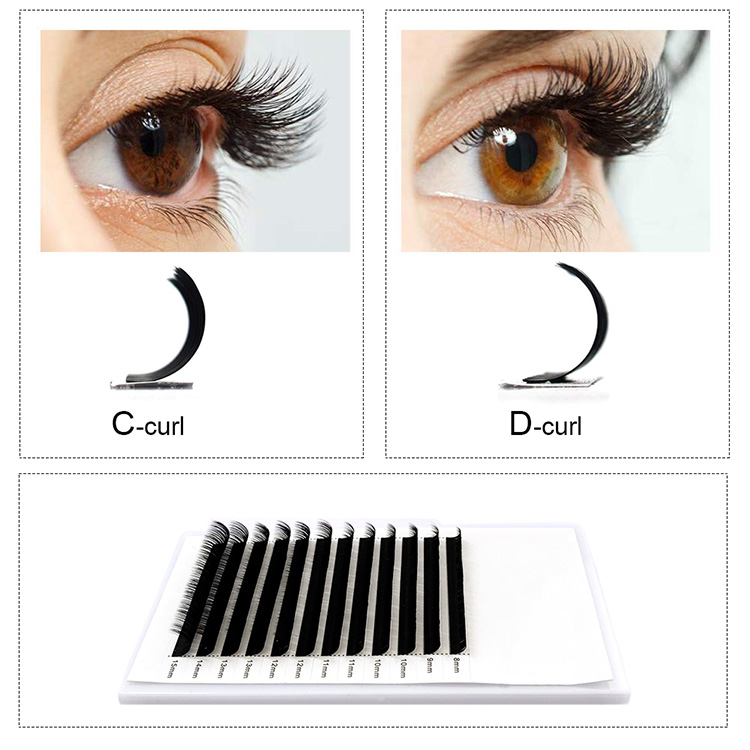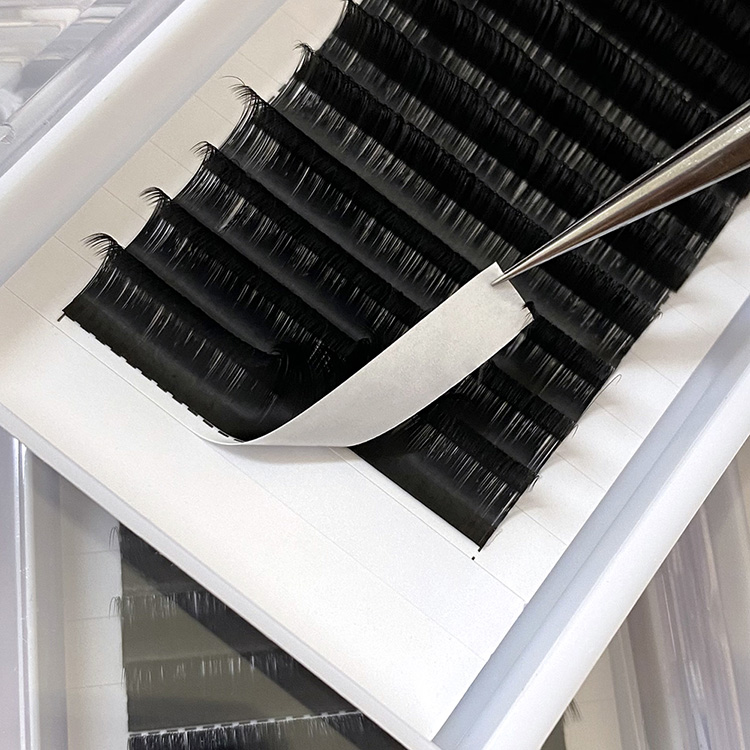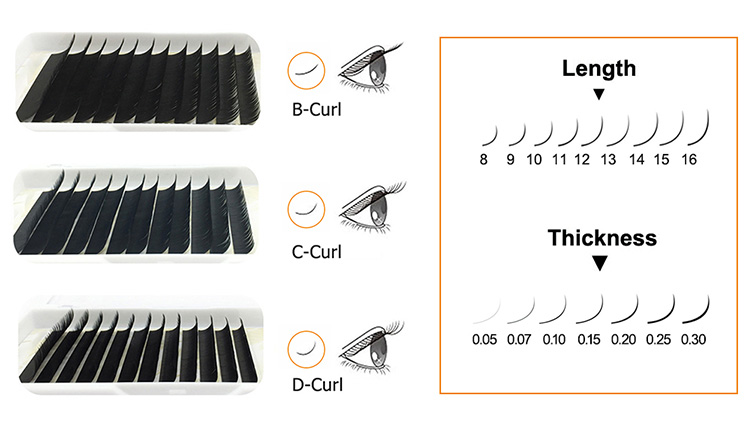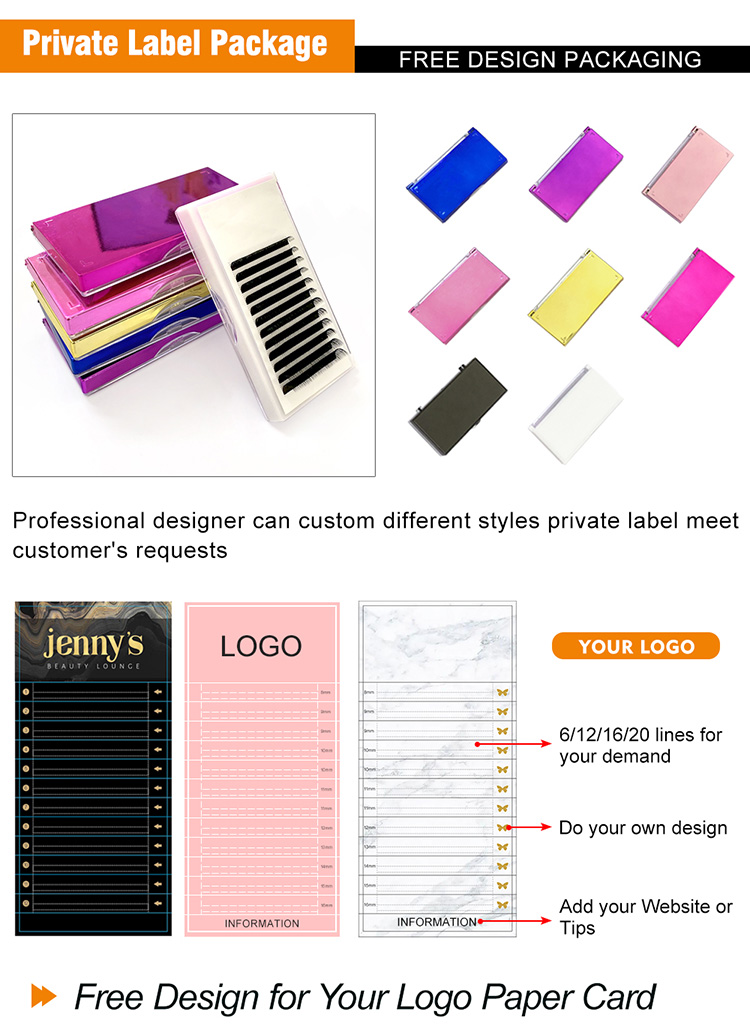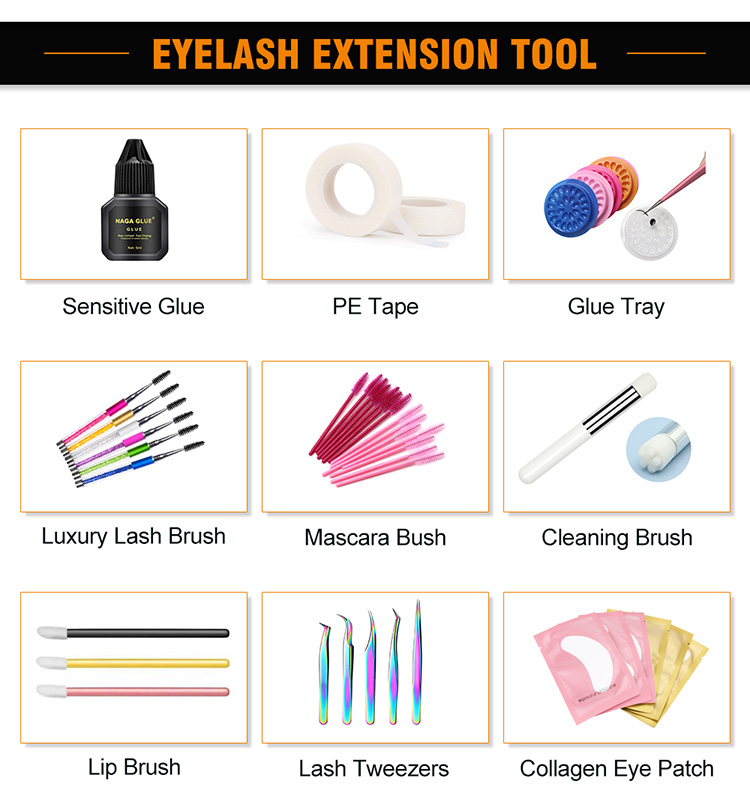 Frequently Asked Questions:
SHOP 3D Mink Lashes>>>>
SHOP Wholesale Mink Lashes>>>>
SHOP 5D Mink Lashes>>>>
SHOP Faux Mink Lashes>>>>
SHOP Mink Lashes>>>>
SHOP 20 Mink Lashes>>>>
SHOP 25 Mink Lashes>>>>
SHOP Eyelash Glue>>>>
SHOP Eyelash Tweezers>>>>
SHOP Custom Eyelash Packaging>>>>